Personalized Transformative Retreats & Healing Immersions
Do you feel like something is missing – an aspect of yourself that you know will help you to move forward but no matter how much you search, there still feels like there is something missing?
Healing Retreats to Empower Your Life
Personalized retreats for aligning with your life purpose to create lasting transformation and permanent healing from within. Learn to live in the present and embrace all of life with long lasting health and strength.
These retreats will help you when you are feeling:
Out of sorts, experiencing anxiety or depression

Not aligned with your life purpose

Unbalanced and discontent with your daily life

Foggy headed, having lack of clarity

Disconnected in your relationships or unmotivated at work

Frustrated in your life or stuck in self-defeating patterns
A World Away from Your Everyday
Leave behind the normality of your everyday life and journey to a place of healing and discovery. Purge yourself of negativity and begin to receive and absorb positive energy from the natural world around you.
View Nature in a Whole New Light
Be able to not just be in nature, but to connect with nature in a way that will allow you to experience healing and the wisdom of your intuitive sense, so that you will be more aware, connected, and conscious in your daily life.
Experience Ancient Healing Wisdom
With energy medicine practices you may receive healing and guidance so that you may live your most inspired life. You will gain insight into your unconscious patterns and beliefs that stand in the way of your most authentic expression. Access the inner wisdom that will help to create a new map that is in alignment with your life purpose and bring clarity, joy, authenticity and fulfillment to your life.
Cleanse the mind, heal your body, mind, heart and spirit

Experience healing touch & emotional empowerment

Come home rested with a new perspective and enthusiasm for living!

Reconnect to your most authentic self

Gain clarity, open your heart & stimulate your creativity

Free yourself from the mental limitations that prevent the expression of your true self and purpose

Consciously create the life you long for

Empower yourself with processes to uncover and clear hidden blocks

Learn how to move past your stories, integrate emotions in a health way, and release patterns that are holding you back
Activities for the Soul
Those who experience these ancient healing treatments and earth based wellness techniques report increased levels of self-esteem, energy, and creativity, improved focus and concentration, and a greater overall sense of well-being.
The most valuable investment we can make in life is on our personal and spiritual development. We live in a world where too many people have too little time away from the ubiquitous distractions of our smartphones, constant expectations of self, the demands of others, and reminders of our personal and professional goals.
Explore Deeply Healing Immersions, an escape to the mountains of Virginia on a 20-acre private sanctuary.
Your personalized and customized private retreat will include a combination of energy medicine, life coaching, and soul purpose guidance activities, as well Native American Healing Arts Stone Medicine treatments & Herbal Medicine treatments. This type of healing immersion offers you a "soul-map" to navigate your life's path and tools to find the courage, strength and vision to explore and change the patterns and beliefs keeping you from living the life you desire.
This retreat is your chance to sort out your own thoughts and feelings, away from the demands of work, friends and family. You'll have the focused attention and powerful assistance of Chloë's transformational processes, in a landscape that will nurture your soul. Inspired by Native American traditional healing arts where wellness of body mind and soul intertwine, you will experience holistic therapies for the body, mind, soul, and spirit.
When you create spaces for your true essence and creative spirit to show up, you open up the part of your brain that holds your most magnificent ideas.
Creative imagination is the capacity to think and act beyond the boundaries of our current selves. To allow ourselves space and time to express our souls creatively is to unlimit our joy and allow ourselves to open to flow.
Healing Immersions offer you maps to navigate and tools to find the courage, strength and vision to explore and change the patterns and beliefs keeping you from living the life you desire.

A powerful combination of practical life coaching techniques and ancient wellness treatments from Native American Healing Arts tradition.

You will come away with new perspectives, new inspiration and a renewed passion for life.
Connect with Nature
Energy medicine techniques guide us to a path of harmony with ourselves, our relationships with others, and with the Earth and its cycles of life, death, and rebirth.
Uplift Your Soul
Ancient earth based practices will guide you through the process of uplifting your soul through ceremonial experiences. Allow your soul's expression to emerge from within you.
Align with Your Divine Purpose
Part of our life's journey is to unify the aspects of Body, Mind, Heart, & Spirit. This unity allows us to know our path and walk with grace and ease as we express our true purpose.
Heal the Self, Heal the World
When you release self defeating patterns in order to bring healing to yourself, you also help to transform. In this way, each step you take on the path of life becomes a healing process.
Over 10,000 years ago, the ancestors of Native American tribes began offering stones to the body for natural healing and wellness. Stone Medicine applies these ancient traditions in ceremonies using healing stones, gem and crystal stones, and various animal 'medicines' or energies and herbal medicines to heal the spirit body, emotional, & physical body.
In Native American belief, the Stone Nation have healing power and hold the ancient wisdom of the world. They see stones as our historians, for all of evolution is recorded in fossils and geological activity that is evidenced in the Stone Tribe.
The techniques of Stone Medicine help the body in self healing and are not just intended to return to the physical body to wellness, but the emotions and the spirit as well.
By clearing the body of negative energies and reconnecting it to the healing energies of the earth, the body's ability to heal itself is reestablished.
Most ancient healing traditions describe an energy field that surrounds the human body. Modern science is beginning to study and discover the properties and effects of this energetic field. It is within this field that the resonance patterns of our life experiences, beliefs, and inheritances from our ancestors, genetics and ways of thinking are stored.
These imprints or resonance patterns propel our life in a certain direction by attracting people, situations, and experiences to us.
People often blame the circumstances of their birth for their current life. But we've seen, in countless public figures, the power to overcome their deep traumas and break through the odds into a life of wild success. It's important to remember that those public figures were once just like us, ordinary people with struggles and dreams, facing obstacles.
In shamanic healing traditions emotions are viewed as energies and they are understood by the Shamans and used as powerful energies to accomplish many goals. Emotions are valued as tools that are unique to humans, with which they can manifest new realities.
Both negative and positive emotions can be utilized. The experience of fear, for example, gives us an opportunity to confront, acknowledge, and transform our boundaries. And when we feel love we become powerful beyond measure. Those who feel love and give love are able to receive love in return and are able to accomplish any goal.
By releasing our negative patterns or emotions through Stone Medicine and ancient earth based wellness practices and integrating new imprints, you will be able to break free of old patterns and consciously create your life from the place of clarity, fluidity, abundance, joy and fulfillment.
Shamanic Healing is based in love and compassion and it works for our complete and total wellness: mental, emotional, spiritual and physical. When you recode the limiting patterns you've inherited or imprinted through negative experiences, you make way for new experiences, and open to positive, powerful outcomes. These traditional native practices are used to help you heal and understand the meaning of your life.
The spiral is a universally accepted symbol of eternity and in some traditions, it symbolizes the energy of all creation. When the spiral is used to the make the shape of a hand, the resulting figure is believed to be infused with therapeutic energy. The Healer's Hand, is an ancient symbol of healing and protection and it is considered to be representative of the curative powers of healing hands. Healing Hands or Waphiyapi Nape is a term used to describe an ancient wellness method taught to "healers", throughout the Native American nations. Healers have been offering this form of hands on, energetic healing for generations. The most common form of this work in our modern profession is known as Reiki.
Healing Hands uses a different symbol system than Reiki yet draws on the same innate wisdom of the universe to bring about balance for the client. The symbols used in Healing Hands have been drawn as Petroglyphs and Pictographs in Native American rock art throughout the Americas.
You may have tried traditional therapy and not experienced the type of results that you were hoping for. You may find yourself stuck in the same self-defeating patterns year after year. Whether you are battling with depression, or being called to clear unhealthy patterns, and receive freedom from your past traumas, or you desire to be more fulfilled and bring your dreams into reality, shamanic practices have served our wellness for thousands of years.
Healers believe there are two kinds of illnesses... some that are created by our daily behavior or habits and some that are family, environment or socially and spiritually related. All illness can be related to energy at the spiritual level and can therefore be transformed with energy medicine practices. The latest understanding in neuroscience, biology, and functional medicine validate the profound and lasting results you can achieve with energy healing practices.
Most depressed and anxious people are more susceptible to illness & negative energies, which can create a cyclical effect that feels never ending. Love, understanding, and compassion are key for the successful healing of depression, disease, & illness: mental emotional, or physical.
Inspired by Native American Healing Arts where the wellness of body and soul intertwine, Inyan Pejuta offers a combination of energy therapies for the body, mind, soul and spirit.
These healing immersions offer you maps to navigate and tools to find the courage, strength and vision to explore and change the patterns and beliefs keeping you from living the life you desire.
During the private intensive session we unwind a specific pattern or issue and create a new focus to propel you forward with clarity and purpose.
Unravel the stories and release the fears around difficult life transitions, receive clear sight and remove the filters of your perception to move forward. Reprogram your energy field and brain pathways. Reconnect to your heart's deepest knowing and anchor your visions into your body. Experience ancient ceremony and receive healing for difficult life transitions, healing from grief, and gain clarity for life purpose.
Inyan Pejuta or Stone Medicine is a Native American Healing Art combining traditional ceremonies, herbal medicines, and stone medicine treatments to help you reconnect with yourself and all things. This will aid in new beginnings and alignment with soul purpose, also will help to cleanse and detoxify the body, mind, spirit and soul.
One of the treatments you will experience is called, Rainbath Ceremony. Rainbath Ceremony is an ancient form of mind body wellness where herbal medicine is combined with healing stones, intended to rebalance the physical and emotional bodies through affecting the nervous system with plant oils and stones of various temperatures. This treatment is a very gentle and non-invasive method of alleviating stress and anxiety, helping restore balance to the body's chemistry and wellness of the mind.
A variety of emotional and physical ailments can be affected by the herbal medicines (energies) used during a Rainbath session. The Rainbath treatment protects, nurtures and enhances the immune system. This is a physical & neurological treatment that assists the body with detoxification, eloquently blending modern science with ancient shamanic practices and ceremonial traditions.
Each Stone Medicine Session is unique and each will have their own sacred symbol.
In retreat you will reconnect with your infinite creative source.
We don't get our best ideas in work. We get them in play, in nature, in solitude, in rest, and going within!
You have been called from an inner voice — now it's time to follow through on listening to the voice within that is softly nudging you towards your wellness.
Reconnect to your heart's deepest knowing and anchor your visions into your body. Take this time to escape your outer world and explore your inner space while we transform & heal your body, mind, & spirit in the Shenandoah Valley, Virginia.
Build trust and explore new possibilities
Experience more joy and heightened creative stimulation

Reclaim your personal desires

Raise your frequency and vibration

Recalibrate, invite in harmony and balance
Ignite new fires within you
Tap your creative energy source

Hone your intuitive wisdom

Learn to alchemize toxic emotions

Unearth meaningful connections with self through reflection, creativity, joy and nature
Would you love to immerse yourself in beauty and experience meaningful connection?
Private & Customized Healing Retreats
For those seeking a greater connection to the meaning of life and desiring wellness for the mind, body, and spirit personalized individual retreats serve to inspire truly life changing experiences focused on your individual wellness goals. These private and customized retreats provide the perfect set of experiences to help you clear the past and move forward, empower yourself, and help you to feel connected, clear, and whole.
These are powerfully transformative experiences offered as a full immersion experience including two nights and two days of personal focused attention.
You will come away with new perspectives, new inspiration and a renewed passion for life. These retreats may also include personal ceremonies for life transitions, healing from grief, and clarity for life purpose for walking forward on the path of wellness.
EXPLORE DEEPLY EXPERIENCE
Healing Retreat —(Two Nights & Two Days)
The mission of this complete immersion experience is clear — to take you on an unforgettable journey of decompression and rejuvenation to reconnect you to your heart's deepest knowing.
This personalized healing retreat — an Explore Deeply Immersion — is a private experience. Everything is focused on you and your specific needs and your healing & spiritual awakening, while you are immersed in Mother Nature's rejuvenating energies.
While experiencing this two day healing immersion you will gain invaluable tools that provide lasting and sustainable change to live a joyful, abundant and purposeful life. You will learn how to consciously engage with your personal transformation and be empowered with techniques to reprogram outdated beliefs and install new patterns at the blueprint level of your being. You will receive healing and gain tangible tools to recreate your life from your most authentic and inspired expression.
Come home rested with a new perspective and with enthusiasm for living
Gain clarity, open your heart & stimulate your creativity

Free yourself from the mental limitations that prevent the expression of your true self and purpose

Find the courage and vision to live the life of your dreams

Take home tangible tools for continued creation and to ride any storm
Why is a Customized Approach So Much Better than Anything Else Out There?
You will take home personalized tools to continue to maintain and deepen your transformation once you have returned to your daily life

Your retreat will combine modern life coaching techniques with ancient Native American Traditional Healing Arts that offer total wellness for mind, body, heart & spirit

Chloë spends time talking with you before you come, really connecting, to find out what's happening in your life, so your retreat will provide you with insight that you can bring back to your daily life to make changes

Personalized one-on-one focused attention throughout your two day retreat will rapidly excell your healing in all areas of your life

To allow ourselves space and time to express our souls creatively is to unlimit our joy and allow ourselves to open to flow.
INVESTMENT:
$1500 total: Subject to scheduling availability, (Offered May through October).
$500 non-refundable deposit required upon booking. If you have questions before booking, please make an appointment here.)
Skywater Hollow Retreat setting is located in the Shenandoah Valley, Virginia, a lovely drive 'just down the road' from Lost River, West Virginia and Harrisonburg, Virginia. Located 2 hours from Washington DC and 3 from Baltimore, easily accessible from Pittsburgh PA, Richmond VA, & Charlottesville VA. Follow up and support sessions are also offered virtually through a client only private conference line.
*Please note that full payment is required 14 days prior to the date of your retreat. The deposit is nonrefundable. If you need to cancel your retreat you will not receive a refund of your deposit amount, however, if notice of cancellation is provided 14 days prior to your scheduled arrival time, you may reschedule your healing retreat at another time with no additional fees.
*Please note rustic camping, tent and bedding, is provided at Skywater Hollow Retreat and access to bathroom and shower facilities. All meals are provided while on retreat if you are staying at Skywater Hollow. The meals are freshly prepared with love, and mostly vegetarian, using ingredients from our organic garden.
*If you would like to stay in luxury accommodations, you have the option of booking your nights stay at the local bed and breakfast down the road from Skywater Hollow Retreat. Please budget for $180 per night for this option (this is not included in the cost of the retreat.) Meals will not be provided when staying off location.
WHAT PEOPLE ARE SAYING:
"After the retreat I currently don't feel stuck. Before I did not have the courage to move forward. I need to keep moving forward, and stop procrastinating. Things may come up as a set back, but I will prevail. I am moving forward. Even though, I am not totally sure of where I am going, I am certain it is in the right direction." — Vickie L
"The exercises were profound and illuminating. The pace was leisurely with just the right amount of "on to the next thing" push. I loved the hike and the guided journeys. I enjoyed the pacing of the retreat. Loved experiencing the rituals with the drum and receiving smudge. I appreciated realizing that I love what I am doing. I feel like more will unfold but for now that was very helpful. I also was reminded how important living where I live is such a blessing. Nature is very important to me. Chloë knows what she's up to and is good at it. I would recommend you to anyone who might be looking for a healing getaway." — Mary M
"The retreat is life changing! Forever changed! The time away from my everyday life and taking time for me to collect the scattered pieces of myself and calling my spirit back allowed me to refuel myself at the soul level.
The hike was probably the most enjoyable time. Feeling the resistances of starting the hike, talking with each other, and reaching the top had more of an impact on me then I thought was possible. I felt it opened me (or cracked me open) to more possibilities that I wasn't even considering.
Working with Chloë is great. She is supportive and a great story teller (aka healing speaker). Her passion of being in service to others on their life journey is evident in this offering." — Melissa K
"My two favorite experiences were receiving stone medicine and journeying by drum/rattle and your guidance. With the stones, I felt awakened and opened to receiving what was needed, and possibly missing. It's a bit difficult to explain...but I liken it to chakra opening and patching auric voids. Working one-on-one and having the opportunity for real-time guided journeys was so beneficial in that the experience was very real...it definitely felt more authentic and helped me very much." — Gina S
"An invaluable aspect was the opportunity to experience the magical land of Skywater Hollow and receive Stone Medicine. After my retreat, I experienced a profound healing, release and shift around belief systems and patterning that was showing up in my marriage. After receiving Bury the Soul [Stone Medicine | Inyan Pejuta] I chose life and to live from the place of my souls calling." — Marlee F
"I found the retreat to be replenishing, and I experienced some deep work. I love how you walk the walk of what you teach. You take every detail very seriously but with a light heart. Thank you for the work that you do! From a purely financial standpoint I felt the retreat was a good value and I loved the location!" — Renée L
Below is a gallery of pictures from the Skywater Hollow Retreat Immersions: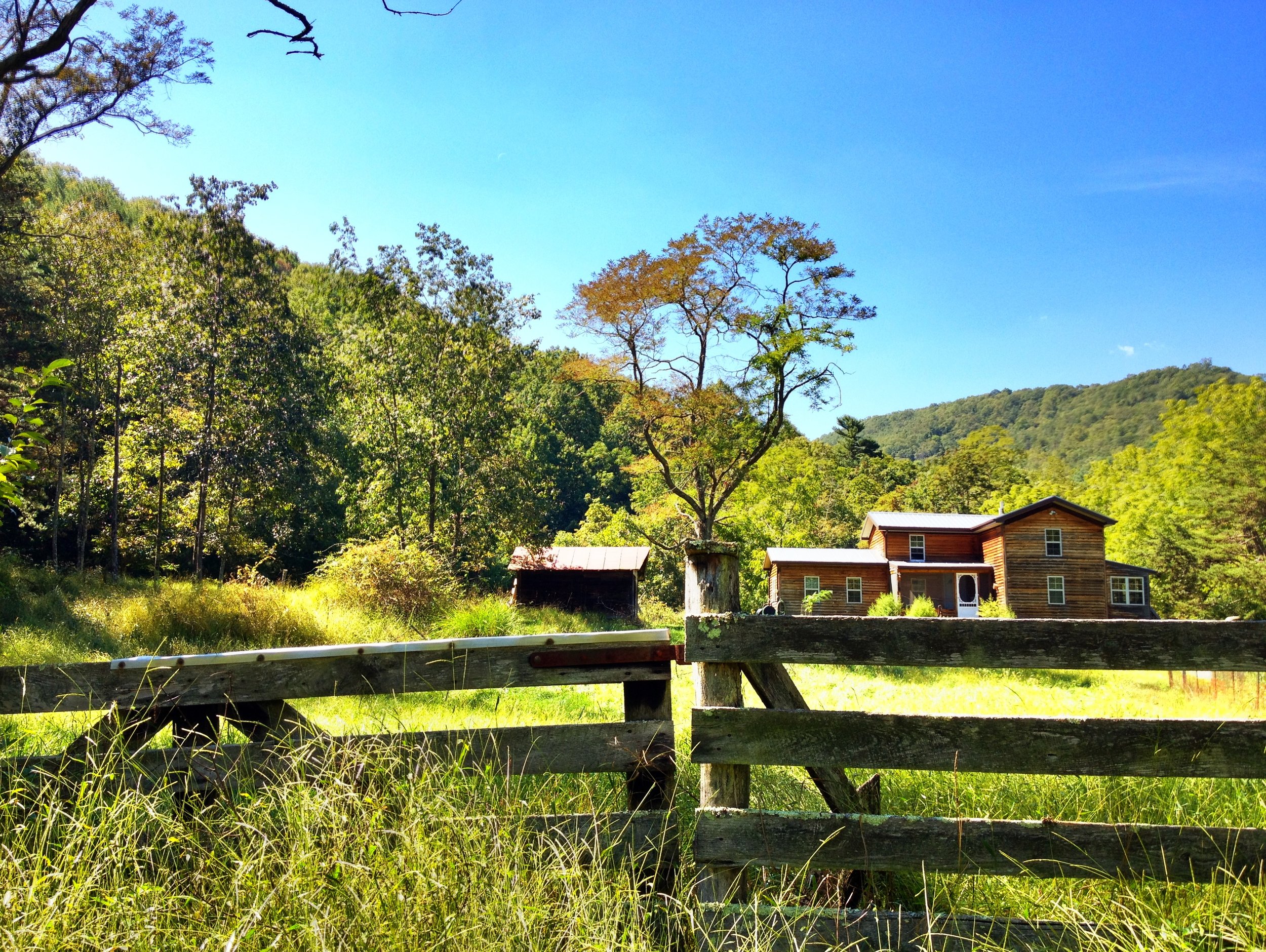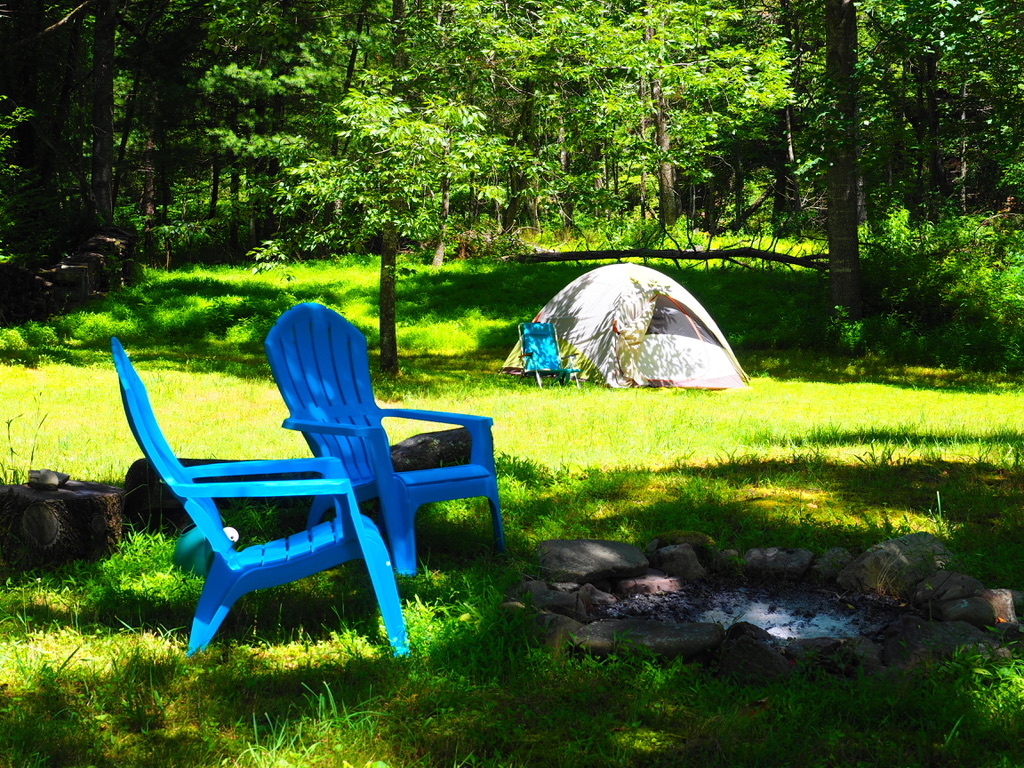 Are You Unable to Attend a Retreat but Would Like Virtual Sessions?
No problem! My goal is to help teach you tools that you may use in your daily life and throughout your life so that your transformation is lasting, and leads to a more authentic, satisfying and joyful life. If you are concerned about falling into old, destructive patterns or cycles that keep you from trusting yourself or feeling content, phone sessions can be a good option for support. Healing sessions are available in person as well as remotely via private conference line, because the work is received on an energetic level, sessions are extremely effective even when performed at a distance.
Do You feel stuck? Stuck in a job, a relationship or a life that's not serving you?

Are you wanting to take your life to the next level?

Are you searching for your life purpose and ready to move into who you really are?

Are you ready to let go of the past and experience more love, abundance and joyful aliveness?
Something may feel like it is missing, something seems to ache within, but it's difficult to put your finger on what's gone and when you lost it. It's a longing to feel more alive in every cell. A stronger connection with our core, with who you once were or who you would like to be. It's feels a bit like the yearning to know that your life makes sense. You want to know that what you are doing in the world and who you are matters. Energy medicine and shamanic healing can offer amazing results in just a few sessions.
Energy medicine techniques address the essential pieces to living a fulfilling and happy life.
Would you like to stop repeating unwanted cycles? Are you desiring to be fueled by passion and purpose? Are you ready to restore yourself after trauma, heartbreak or betrayal? Energy Medicine may be the tool you need to reclaim your unique vision, and recover the core strengths to put you on your path to empowerment. This work is designed to help you heal subconscious blocks to prosperity and fulfillment, & restore self-confidence.
If you're ready to get the most out of life and go beyond traditional therapy techniques then this program is for you.
Sample Sessions for Self Growth:
Family Healing – Forgiveness/Boundaries/Connection

Relationship Healing – Divorce/Separation/Clarity

Soul Mate or Relationship Enhancement
Life Healing – Find Your Purpose & Path

Emotional Cleansing – Depression/Anxiety

Personal Empowerment & Self-Love
OTHER HEALING OFFERINGS:
Walking the Path Of Purpose Apprenticeship Program for those souls ready to fully heal their emotional and spiritual bodies and birth their Purposeful work into the world. Explore how you can transform your life, your work, your relationships, and your world in ways that empower you and promote health, life balance, and wellbeing. Step into your true life's purpose.
Spiritual Journey to Peru ceremonial immersions for life healing and personal growth.
Chloë Rain is a Spiritual Teacher & Intuitive Guide, trained in ceremonial practices of several living energy medicine traditions. She is a Stone Walker of Inyan Pejuta, a certified Native American Healing Arts Practitioner, an initiate of the Pampamesayok Lineage of the Inca Q'ero, and a student of energy & plant healing medicine methods.
She is also an ordained Spiritual Advisor and a professionally trained life coach, certified in multiple healing modalities, such as Emotional Freedom Technique (EFT) or tapping, Neuro-linguistic Programming (NLP), and has received Yoga Instructor & Meditation Instructor certifications and is trained in several other alternative medicine techniques for self healing and personal growth. Read more about Chloë ➳ here.
Chloë offers one-on-one mentorship, healing retreats, and earth based self-development programs, as well as spiritual journeys to places like Peru and the Arctic Circle throughout the year. Please join the newsletter to receive healing resources and announcements of programs, retreats, and spiritual journeys.
Small group Spiritual Journeys and Healing Ceremonial Immersions are offered throughout the year, you may sign up below to receive information on upcoming journeys and dates of travel.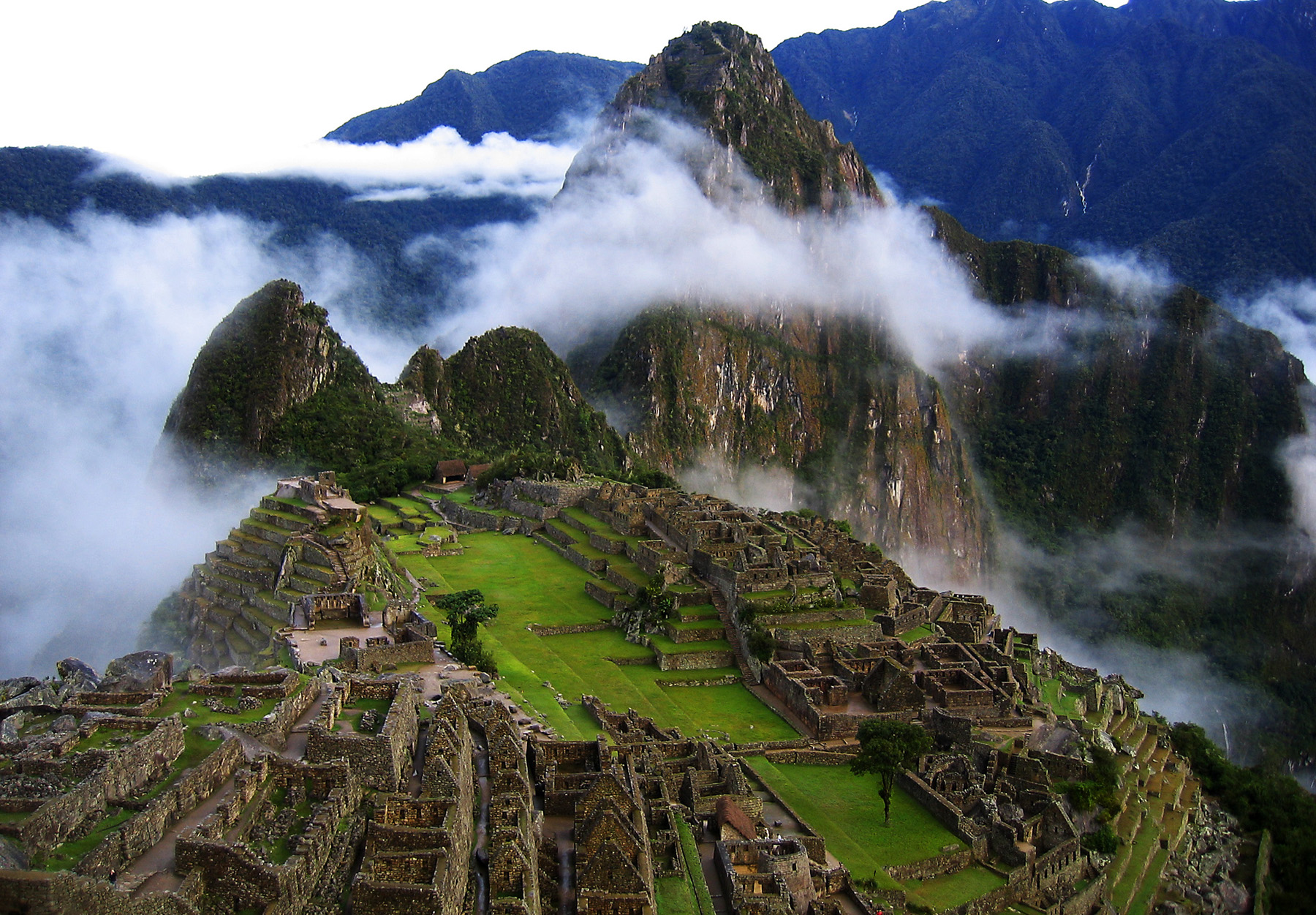 An experience of a lifetime, spiritual pilgrimage to Cusco and Machu Picchu Peru & Plant Medicine Healing Ceremony
This is a small and intimate pilgrimage for people interested in experiencing deep sacred communion with their inner truth. You will sit in Ceremony with indigenous Healers of Peru and visit multiple sacred sites for healing, as well as journey to Machu Picchu and experience the wonder and awe of this special place. Learn more within.
You are invited into a circle of healing and friendship that takes you deep into the world of plant medicine, vision & ceremony, and experience of your own unique relationship to the Divine within you.
We will, together, enter a realm of advanced work to open to our deepest knowing of our Soul and strengthen our connection to our Spirit. An intimate, intense and nourishing week for the mind, body, spirit, and soul amid the mystical landscape of Cusco Peru.